April 12, 2017
Bristol Society of Model and Experimental Engineers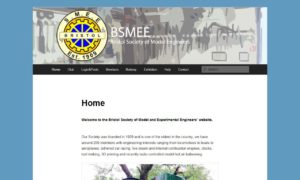 The Bristol Society of Model and Experimental Engineers is one of the oldest in the UK, it was founded in 1909. The track is 1/3 Mile long and located in the grounds of Ashton Court Estate in Bristol, Directions and a map are available on the site.
Website provides details of:
Membership
Track
Workshop Facilities
Events
Bristol ME Exhibition
Contact Details.
Website: http://www.bristolmodelengineers.co.uk/
The club runs the Bristol Model Engineering Exhibition each year, tickets, trade stands and visitor information is available at: http://www.bristolmodelengineers.co.uk/Exhibition/exhib.htm